Churches & Historic Buildings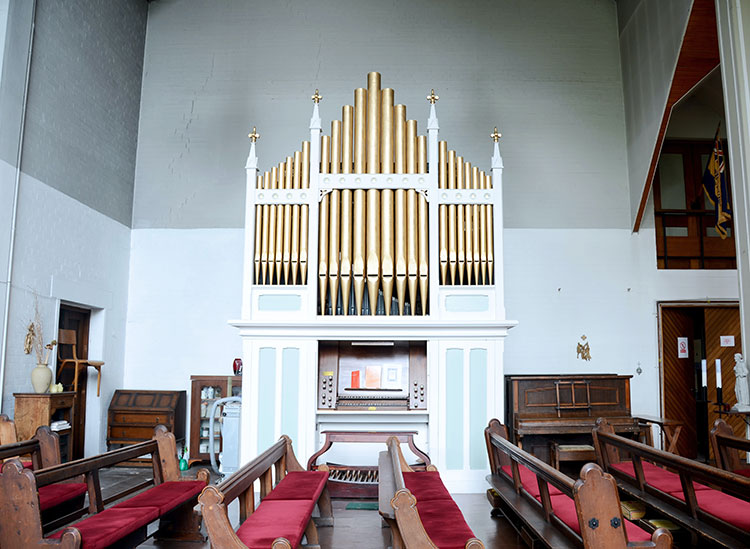 Many churches, stately homes, museums & other historic buildings can be problematic when it comes to refurbishment and repainting – many such historic buildings suffer from flaking & efflorescence due to water ingress from rising dampness, leaky gutters, missing slates or flashing and a lack of heating. For this reason, the recommended Lakeland paints have zero internal tension meaning that they resist shrinkage, cracking and flaking. Where salts & efflorescence are problematic, these can cause adhesion problems if not tackled correctly. Any water leaks must be addressed first and thorough drying allowed to take place before going on to the refinishing operations.
If the surface is sound, we recommend direct application by roller of 2 coats of the chosen paint.When using paint = if salts are present – and after thorough removal of any salts & efflorescence by nylon brush, scraper, etc - we advise the use of 1 – 2 coats of our Stabilizer to consolidate any crumbly surfaces before repainting (as above).
Limewash however needs a porous (non-painted) surface, in reasonable condition and (ideally) an applicator who is experienced in the use of this ancient means of recoating lime, porous stone & brick etc. There are many useful tutorials on YouTube.
Distemper looks very much like Limewash once dry but is more like a standard paint to use, but is very much easier to apply than limewash. For Bare plaster we also have Claypaint which is super-breathable also with zero shrinkage.
Lakeland Paints for churches have been specially formulated with antifungal additives to eliminate mould & algae - a common problem in churches and historic buildings. This problem is normally due to a lack of ventilation and air movement. Lakeland offers a very high degree of permeability and breathability that will allow any moisture in the walls to evaporate into the atmosphere.
Lakeland Paints have been used in many churches, museums and historical buildings such as Westminster Abbey, Clarence House, The Louvre Paris, The Sorbonne, Getty Museums, The British Museum, The Tate Gallery London, The Natural History Museum, The Houses of Parliament, The Scottish Parliament, etc.