Environmentally Friendly Paint
29/01/2021
Environmentally friendly paint solution for your home

by Kimberley Cornish : [email protected]

Whether you move to another apartment, plan a total renovation or just need an occasional paint refresh, it would come in handy getting to know how to make it the least harmful to both your body and the environment. If your main priority is eco-friendliness and you look for paint without chemical additives, VOC and solvents, then this article is for you.
First of all, let's make clear what an eco-paint actually is and what makes it different compared to the conventional ones. In order to make a paint well-spreadable, manufacturers use both chemical and natural solvents. They ensure easy application and even coverage, but a downside, is that they pollute the indoor climate, but also negatively influence the environment - moreover, even the natural solvents (terpenes) can be carcinogenic.
On the contrary, some natural paints are beneficial for the environment and may serve you a good purpose, if you suffer from allergies. Eco-friendly paint (also eco-paint, natural paint, bio-paint or organic paint) is a generic term for all paints made from natural raw materials, which are usually of plant or mineral origin.
Nowadays there are more and more suppliers, who are turning to natural ingredients and bringing environmentally friendly paints and varnishes onto the market. The larger the selection of eco paints is, more and more manufacturers violate the rules and the more confusing it is for a customer to choose the right one.
There are a large variety of natural paints of plant or mineral origin. However, that does not mean that all natural paints are always purely organic and eco- friendly since there are no legal regulations that would control that. For example, manufacturers sometimes add formaldehyde chemical preservatives to their natural paints to make them more durable. Another thing is that natural paints may sometimes contain substances that are considered to be safe for the human body, but their manufacture may harm the environment. Therefore, people who care about the environment and allergy sufferers, in particular, should carefully check the ingredients of natural paints and avoid terpenes in particular.
Among the acceptable ingredients of natural paints are the following: Water, vegetable oils (flaxseed, castor etc.), mineral salts (e.g.borax or sodium borate), powdered limestone, talc, powdered marble, waterglass, animal glue (made of bone or leather), powdered kaolin, chalk (calcium carbonate), cellulose binder, natural/ mineral pigments, resin binders (from natural gas), bentonite clay, zeolite clay, plant starch, vegetable proteins, fine sand, slaked lime (calcium hydroxide) - avoid any that contain "essential oils" (terpenes).
High-quality eco paints do not contain heavy metals and preservatives that conventional paints may contain. Such substances are supposed to make the paint last longer by killing fungi and bacteria. A while ago some paints even used to contain traces of asbestos, which is known to be highly poisonous and even cancerogenic. Fortunately, due to adoption of a new law by European Parliament, it is forbidden, but almost all conventional paints do contain pollutants which fumes can lead to allergies, skin irritations, breathing difficulties, headaches, and nausea. Such substances are harmful to people as well as the environment. They have a negative impact on air quality. They contribute to indoor smog formation in the UK, which remains a huge problem for the country.
Among the ingredients to avoid: volatile organic compounds (VOCs), vinyl chloride, acrylic softeners, plasticizers, formaldehyde, phthalates, APEOs, bisphenols, glycols etc.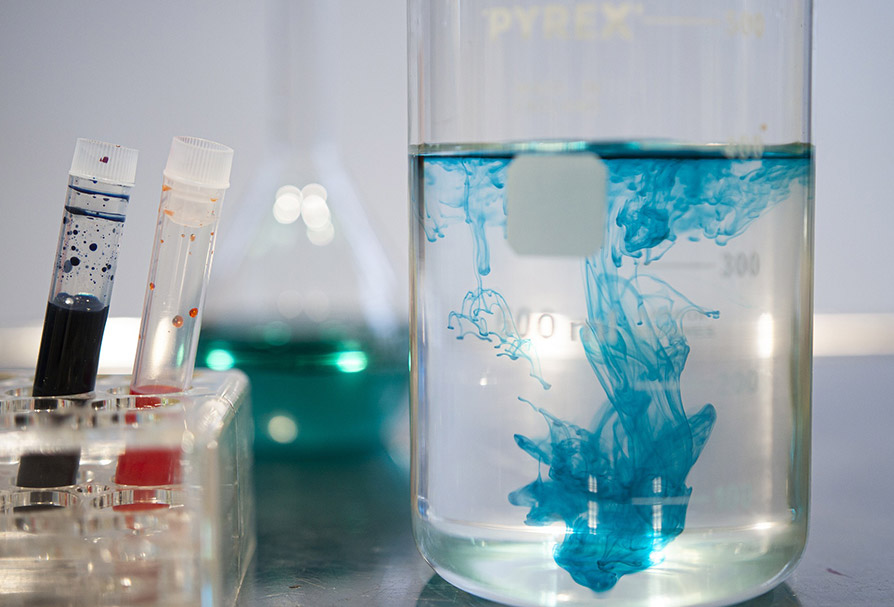 A good quality paint should be plastic-free, odourless, breathable and non-yellowing. Beneficial would be recyclable packaging.
Good pigmentation and wide colour range may also be a vital criterion. If you belong to health-conscious people and retreat from conventional paints, it doesn't mean that you can forget about beautiful colours. Many natural paints manufacturers produce a wide range of colour palette to choose from. It is not more than a myth that eco paints are pale and not various in colour.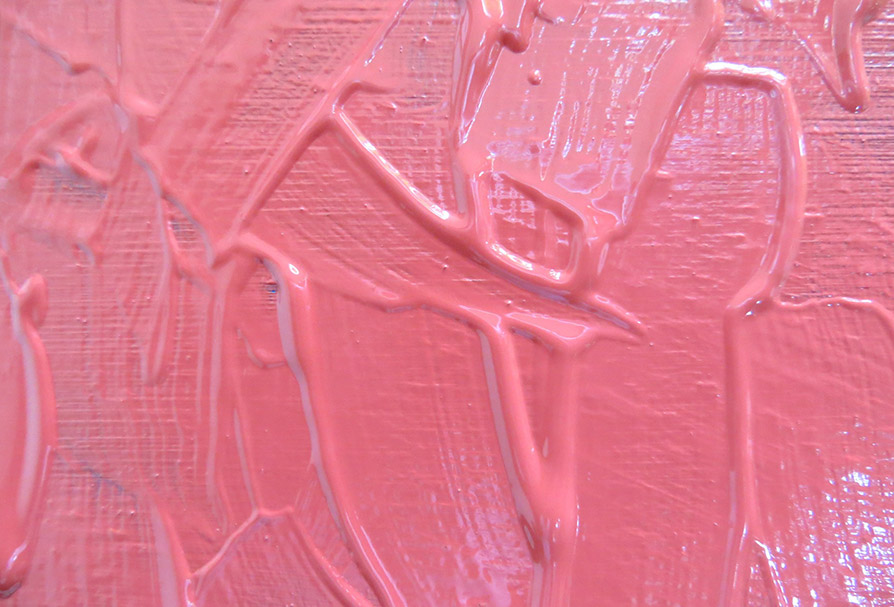 Some eco-paints indeed require up to six coats to receive full coverage. And generally, natural paints lack levelling agents and fillers, that's why it's sometimes not that easy to apply the paint. Dripping paints with low opacity cause nothing but trouble. Depending on the surface, you should therefore apply a primer to make the paint adhere better. If you want to achieve good results without painting three times, you should rely on quality natural paints. This will not only save you time but also money. High-quality eco paints contain enough pigments which allow them to have great opacity.
To the natural paints belong:
Dispersion paints:
conventional dispersion paints consist of chemical binders, solvents, preservatives, fillers and pigments. Fortunately, there are more sustainable alternatives to this type of paint, and namely dispersion paint lines with no preservatives and solvents, which are produced in a climate-neutral way. Such paint types are usually available into a versatile colour palette. Compared to many other natural paints it is smudge-proof and even can be washable. Another advantage is that this paint is suitable for all surfaces.
Silicate paints:
Silicate paints are mineral paints and are both free of harmful substances and insensitive to mould. Another advantage is a slightly matt finish of silicate paints. The binding agent of silicate wall paints is potassium water glass, which is made from quartz sand and potassium carbonate, which make paint durable. However, a distinction must be made between pure silicate paints and the commercially available dispersion silicate paints, which contain harmful synthetic substances.
Clay paints:
Clay paints are usually bought in a powder form, which you can simply mix with water at home. It consists of natural ingredients, such as clay flour, plant starch and natural cellulose or vegetable protein. This type of paint has a positive effect on the living environment through having a breathable, moisture-regulating and pollutant-/ odour-absorbing effect.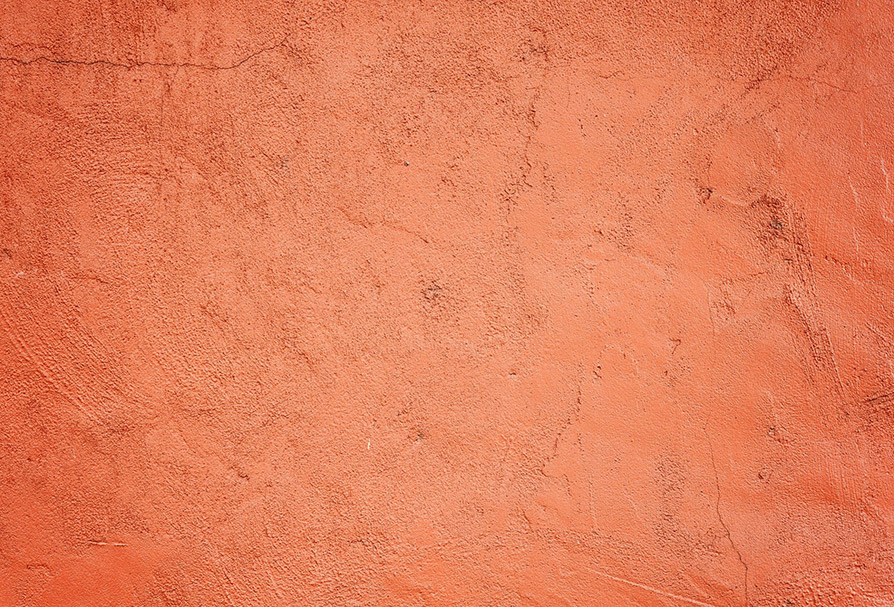 Lime paints:
Lime paints do not contain any preservatives and allow you to paint in a healthy and natural way. The high pH value (about 12) allows the paint layer to breathe easily, which prevents mould. Thanks to the natural antibacterial and anti-mould effect, lime paints do not require any preservatives. A noticeable disadvantage is that you will most probably need to apply several coats, which are unfortunately only moderately water-proof.
Casein paints:
natural wall and ceiling paints with a protein of animal origin as a binding agent, or being precise, with casein - the milk protein. To protect the organic casein from bacterial attack, some manufacturers add lime into their paints. Among the advantages of this paint is its swears-preventive structure. Unfortunately, it is subjected to mould and bacterias due to its organic nature. It may start chipping if used without a sealer. Moreover, this type of paint is of animal origin and buying one you support high-performance milk production.
As a conclusion, it should be said that with the right paint you can achieve a perfect finish without harming the environment. The investment in higher quality, more sustainable paint definitely pays off.
Author-Bio: Kimberley Cornish is a blog author at Summerhouse24. Kimberley writes his articles about home renovation, building and gardening for a wide audience. He tries to find solutions for improving the living environment causing no harm to our planet.
What Is The Best Way To Paint A Room?
25/11/2020
A Guide For Beginners

Many of us procrastinate the painting of rooms for weeks and months due to the sheer misery of having to protect the furniture and prepare the room for action.
Luckily, if you go about it the right way, it's actually a lot easier and straight-forward than you think. That's why we've put together a blog to show you the best way to paint a room in easy steps.
To keep everything clean, you're going to need quite a few large bed sheets to cover anything that needs protecting including furniture, flooring and tiles. If you have the manoeuvrability available, you also have the option of simply moving the objects into another room.
If you have a newly built wall, there's no real need to follow this step. If, however, you are looking for the best way to paint a room in an older home, you may need to provide a little TLC. If you still have either some messy paint-marks or wallpaper on the wall, you can remove these using paint stripper or a steamer respectively. Once this is complete, find any holes in the wall from screws or nails, these must be filled and smoothened out with a spatula and a form of filler – we recommend Polyfilla. One dry, the filler must be sealed using Lakeland Filler-Sealer.
Once the sealer is dry, use fine sandpaper to ensure that it is flush with the surface level of the wall. The wall can then, if necessary, be washed to remove any remaining wallpaper paste residue using plenty of water and a nylon bristle brush. This helps to ensure a uniformed finish
Those who are comfortable doing so can use masking tape to cover the areas near where you will be painting with a brush to prevent slippage ruining another surface. However, this can create issues later on unless you are an expert. The best method is to use a smaller brush for more delicate application whenever painting near skirting-boards, balustrades, dado rails, and plug sockets
Start the undercoat or primer
If necessary, begin 'cutting in' the primer so that the finishing layer looks the part. Begin at the edges with a small, accurate paint brush then use a roller brush to paint the rest of the wall. If you are using primer, then you will need to apply 2-3 layers before it is ready for the overcoat - this allows you to provide a smooth finish on the surface.
The best way to paint a room to its final finish is exactly the same as with the primer. Once the primer has dried, use a paintbrush to start cutting in with your chosen overcoat at the wall's edges, then a roller brush for the larger areas.
Wait for the final layer to dry - which can vary depending on brand – and begin to marvel at the excellent DIY project you've achieved.
At Lakeland Paints, we've been producing the world's first entirely natural paint for over 30 years from our factory in the Lune Valley. If you would like to know more about the different styles of paints and treatments as well as our 180 different colours, why not order some test-pots today?